Optimised learning for flexible workplaces
We create
hybrid learning

experiences that build expertise in the flow-of-life.
When it comes to delivering results, our approach centres around the learning experiences you want to create for your people that drive a sustained shift in their performance. We combine exceptional group sessions, with a virtual library of resources for highly personalised learning that occurs in the flow-of-life.
What can we
help you

with?
One of our talent challenges is that a large proportion of our workforce are technical experts/specialists. Although critical to our business, they don't always feel valued. Modus designed an amazing "Thought Leadership" experience that is raising the impact our experts have, connecting them with our senior leaders and boosting their engagement.
Brilliant anecdotes and stories to illustrate the material. Totally 100% engaging. Awesome course – very confronting but useful lessons that are possible to execute at work and the "know how" on how to do so.
The engagement levels were so much higher that I thought we would see. It was like being in the room with you guys. They were saying "I'm getting a lot out of this." Big tick for that.
I loved it. We need to use this training right across the organisation.
I absolutely loved this course. It's been challenging, but so valuable. I'll definitely be using this in new consulting calls. Before this I didn't have confidence that I was in control of the meeting, or successful in showing my expertise. I wasn't showing clients that I understood them. I feel like this is going to help me.
Developing Talent Whitepaper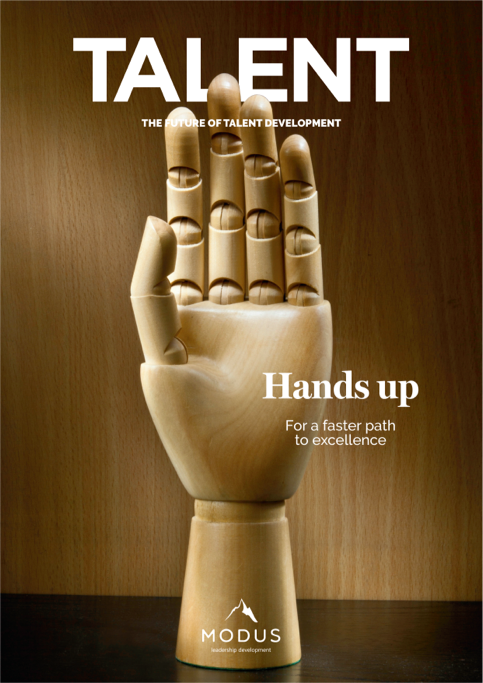 The future of talent development
How we build high-performance organisations, has finally taken flight.
We are witnessing a major shift in learning & development. The expert delivering classes from the front of the room is being superseded by facilitators who coach small groups of participants.
Technology has dramatically enhanced our ability to access and consume learning content. The future of learning promises to be social, gamified, and designed for immersive personal experiences. 
A Learning Strategy for Hybrid Work